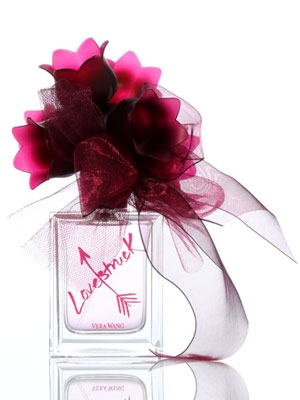 Vera Wang's New Perfume: Lovestruck
Vera Wang has yet another amazing fragrance. First her Princess Perfume collection, and now her newest perfume Lovestruck. It has top notes of pink guava, angelica blossom and in the heart of the scent, there is a smell of lotus and tuberose with a base of woody scents and musk.
Lovestruck is being described as a sparkling floral perfume, youthful yet classic. It was inspired by a modern day version of the story of Romeo and Juliet.
Vera Wang said: "Lovestruck ... the name of my brand new fragrance…All about being overwhelmed, inexplicably, hopelessly in love. Allowing yourself to feel passion inspite of yourself, the situation, the repercussions. A new definition of Romeo and Juliet! Romantic, sensual, and unstoppable!"
Lovestruck is an amazing new fragrance, and one of my new favorites... I know it will be loved all around the world by everyone.